Tuesday the 22nd of November 2005
Adelaide's new Bombardier Flexity's have arrived !
Around 12:45 Tuesday morning the first set arrive in Victoria square
Turn into King William St heading South then reverse into city terminus
where ramps were waiting ...




South into King William St ...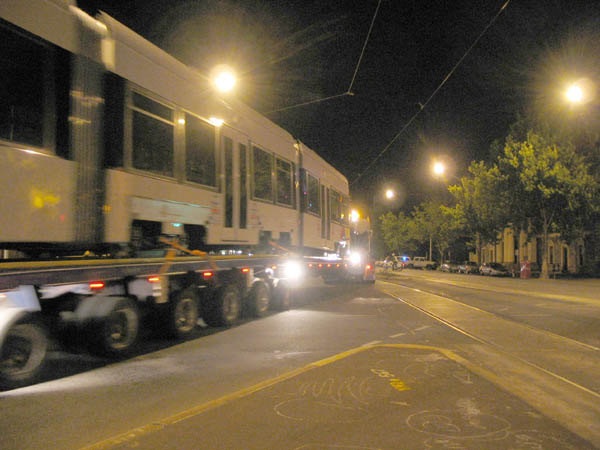 Then reverse into city terminus ...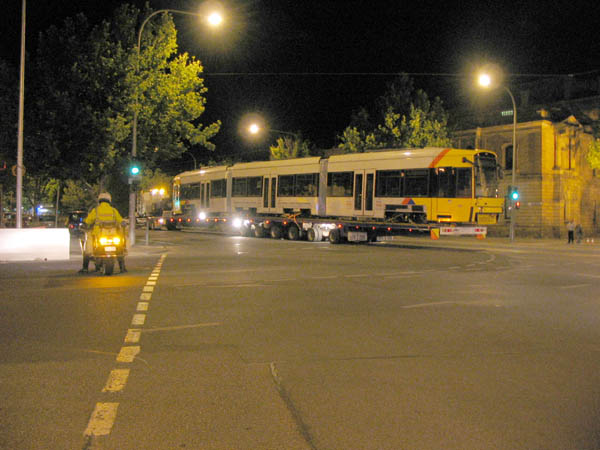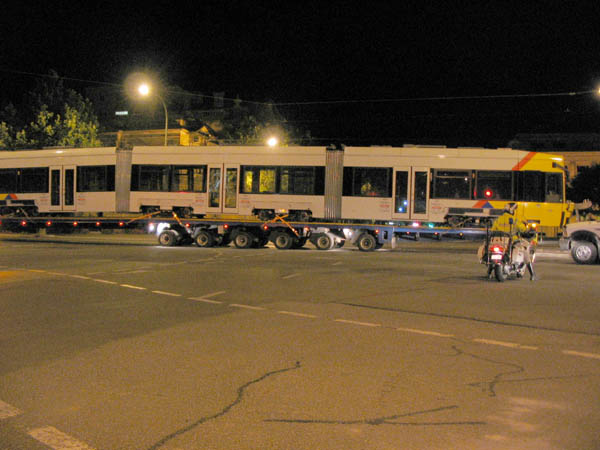 Note lifted overhead ...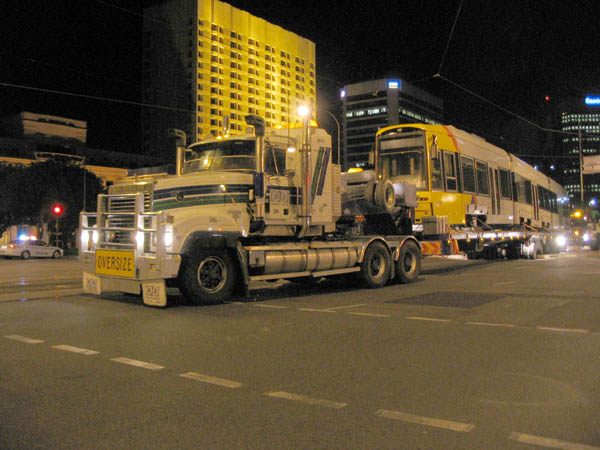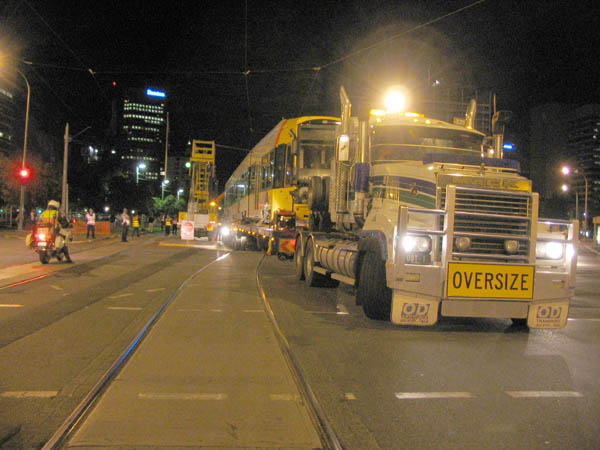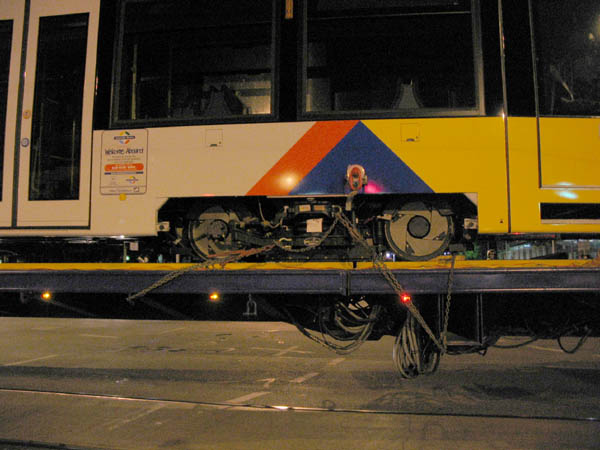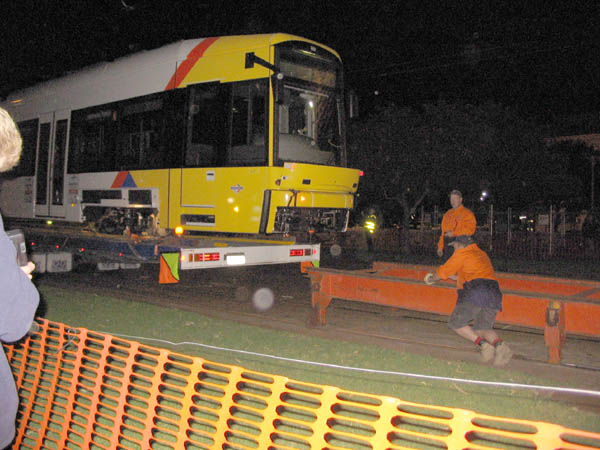 Down the ramps ...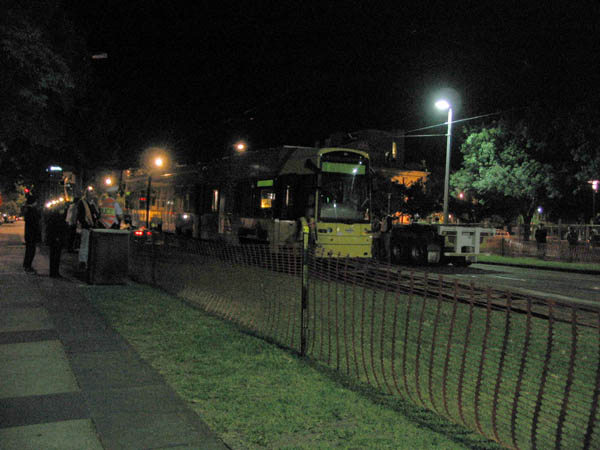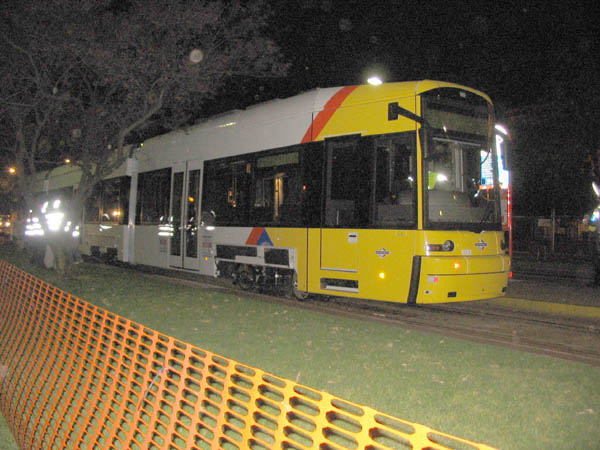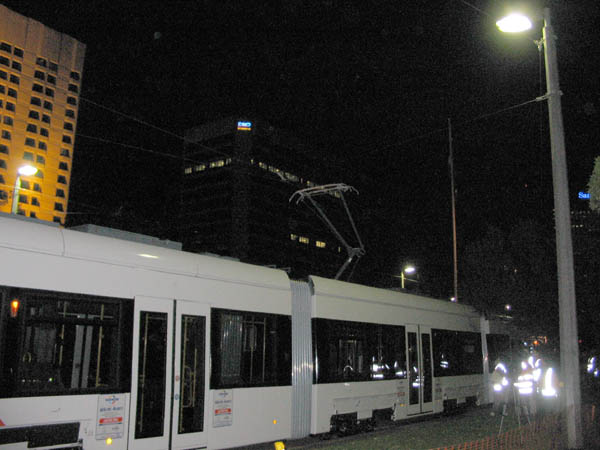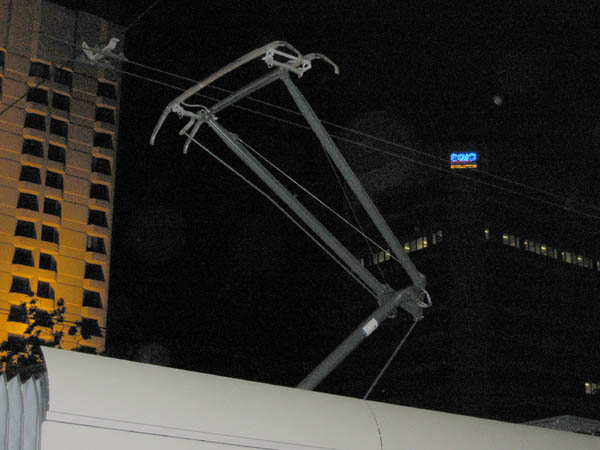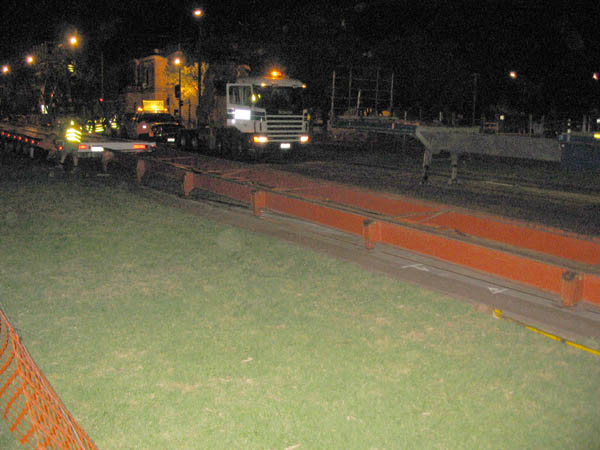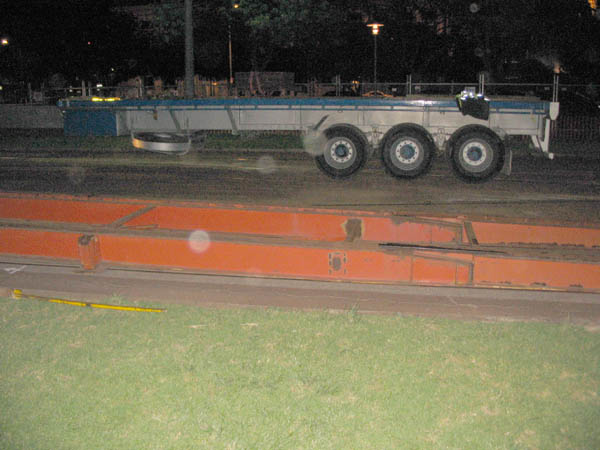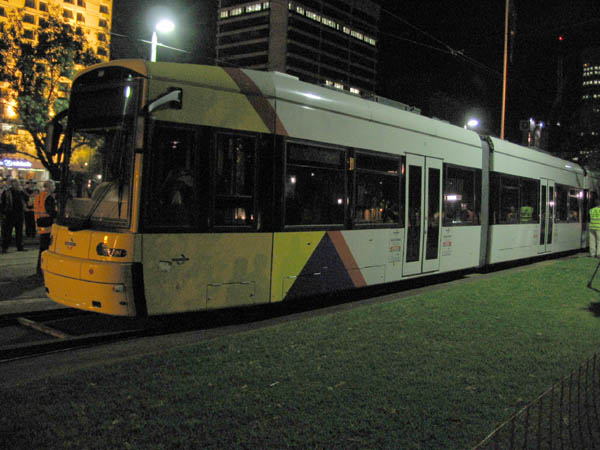 Outside the depot, 3:25am ...
Clear of Morphett Rd crossing, slow over points ...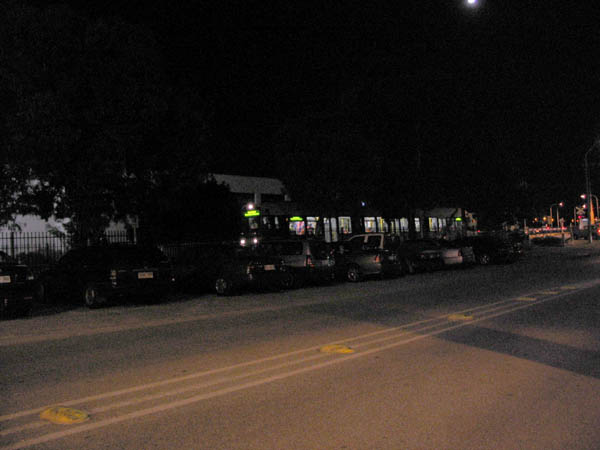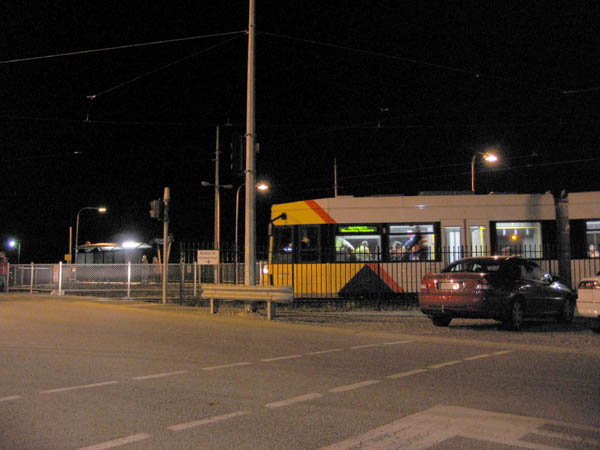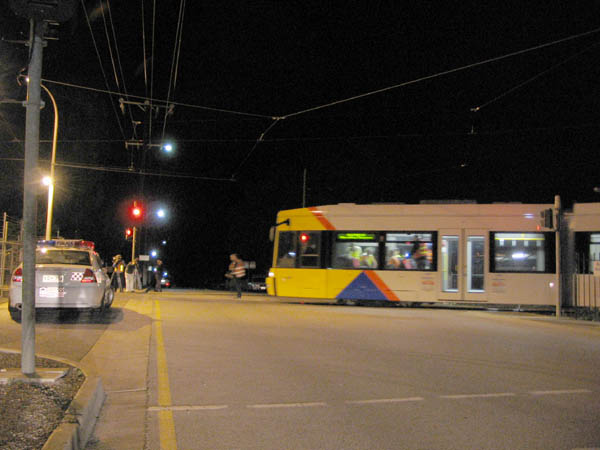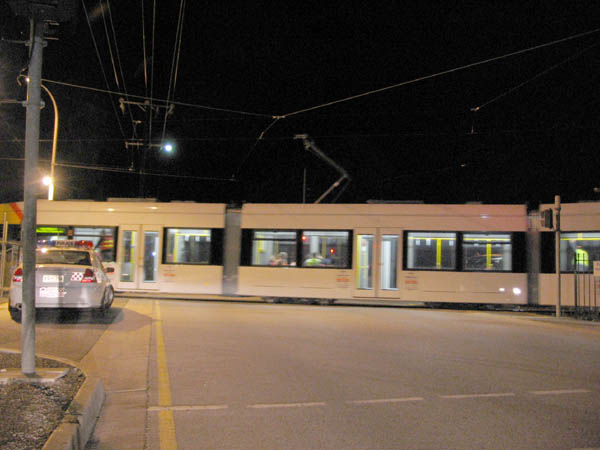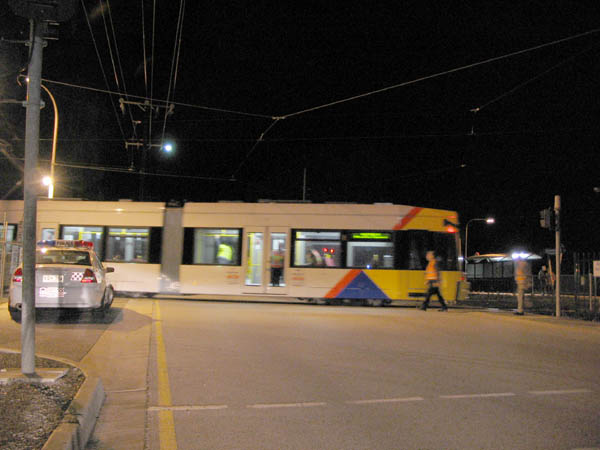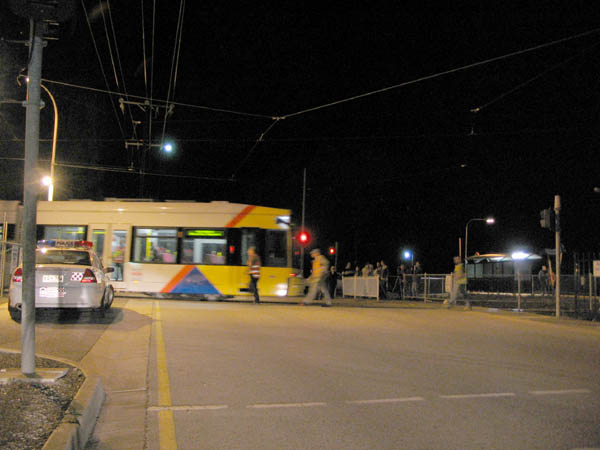 Check the sign in the shot below ...
"SOUND GONG" + Flexity. What a strange mix of old-school and high-tech !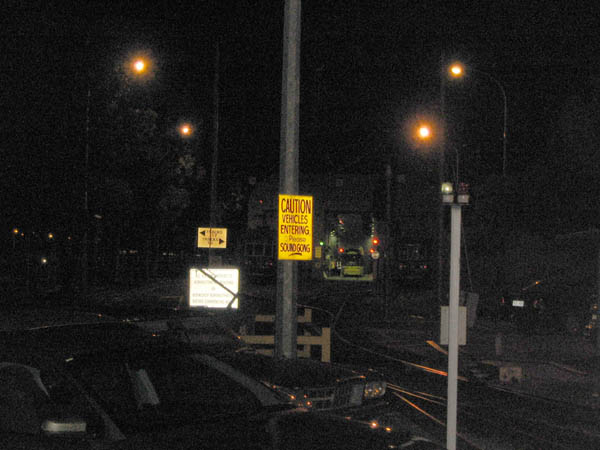 The next tram was due in the city at 4:00am but I left that to the real enthusiasts !