Thursday the 24th, 102 is out and about
Refresh your browser regularly to ensure you see updated images !
102 Leaves the depot soon after the last tram to do clearance checks ...

Crosses onto the 'up' then returns to stop 16 on the 'down' ...

Stop 16 (outside depot)...

Off to Glenelg ...

Stop 18 ...

Stop 20 in Jetty Road ...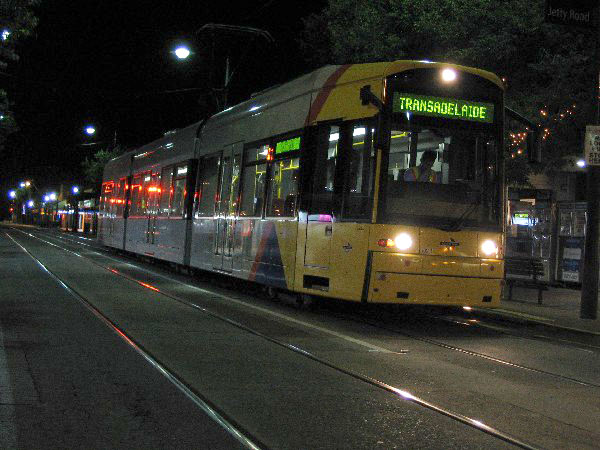 Rear end entering Glenelg terminus ...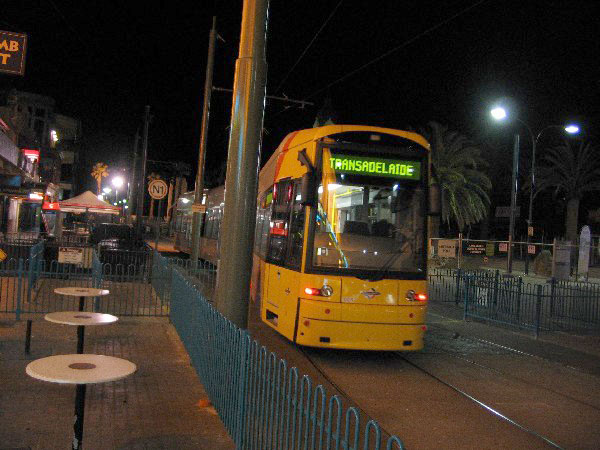 Glenelg terminus ...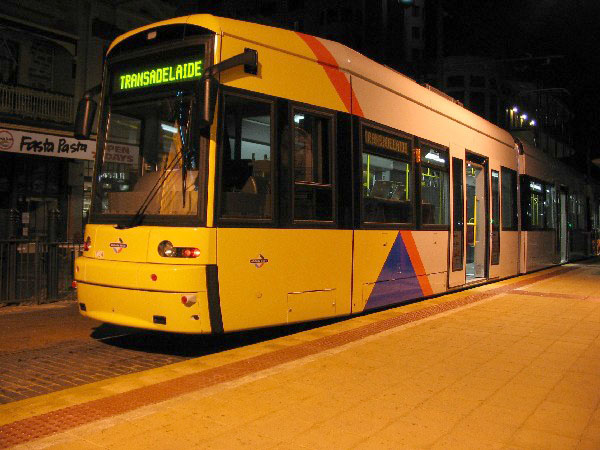 Rail fan Rod on the right, still a bit out of focus from the late nights but always
quick to sign up new tram buffs...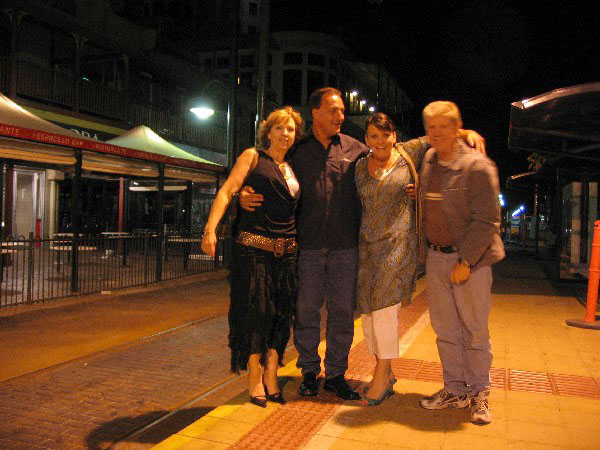 Finally a movie for you, but first my apologies to people on dial-up, it is big (15MB) ...
(Excuse the jump half way through as Rod tries to run me over)